This month's visit to a local business takes us to Scena Bang & Olufsen, to explore their impressive Scena Experience Centre showroom in Palma.
Scena Bang & Olufsen are pioneers in technological interior design in Mallorca and will offer an interactive visit with various activities and experiences, such as 15-minute cinema viewing, popcorn included!
The tour will be completed with some snacks and beverages.
Please reserve your place via our online booking system.
Book your place today!
Address details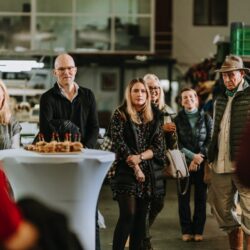 hc/ Living & Business Lounge
C/ Jardí Botànic 2