Let's celebrate together the inauguration of our hc/ Connect & Grow Community and our new hc/ Living & Business Lounge in the centre of Palma! Our Lounge is the meeting point for all our members and a hub for entrepreneurs and professionals to connect and learn how to take their businesses to the next level.
This is a very exciting opportunity for the hc/ Connect & Grow community to come and meet all the other members and explore our brand-new space in Palma, where most of our learning, networking and development experiences take place every month.
This event will be accompanied by a snacks and drinks, while you unwind in conversation with your fellow members.
Please reserve your place via our online booking system. This event is only for members.
Book your place today!
We look forward to seeing you then.
Address details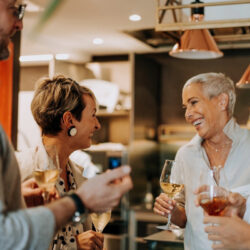 hc/ Living & Business Lounge
Carrer del Jardí Botànic 2, Palma