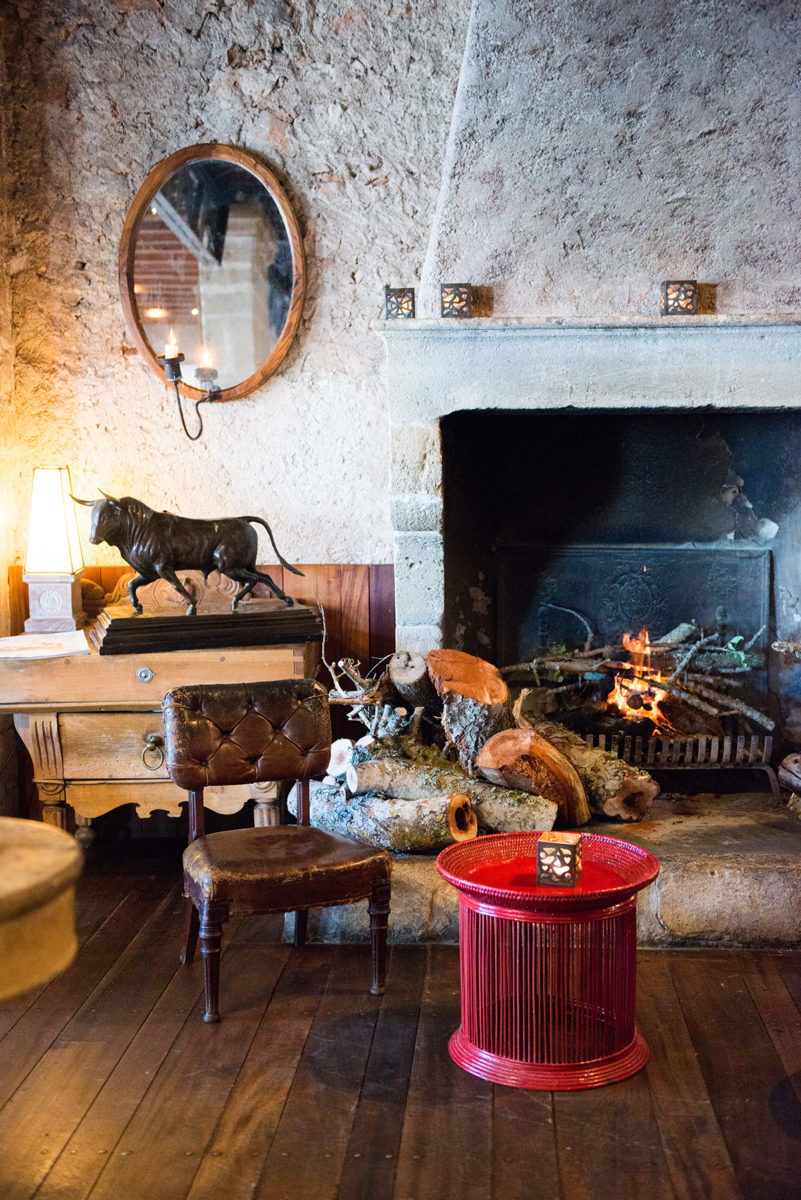 Austrian chef Dieter Sögner has quite the gastronomic pedigree, with Munich's two-Michelin-starred Tantris restaurant and Berlin's renowned Hotel Adlon on his CV. Eighteen years ago he opened his own restaurant on Mallorca, in one of the island's most unspoilt places.
A visit to the restaurant Colón – named after the navigator and explorer from which Portocolom takes its name – is like going on a fine gastronomic journey. The restaurant has a prime location, with a front terrace for al fresco diners. Many people believe that Christopher Columbus was born in the port and it's easy, seated at a terrace table, to imagine him setting off on a sea voyage from this splendid harbour.
The restaurant interior is spectacularly romantic, colonial and likely to elicit gasps of delight on first entering: an open fireplace, stone-faced walls, high ceiling, candelabra, contemporary art, and a life-sized sculpture of a mighty bull greet you. You could be inside one of the fine baronial properties dotted across rural Mallorca – although Colón reveals itself as a restaurant with its elegant table settings.
Chef/patron Dieter offers classics of the Mediterranean kitchen, sophisticated new dishes, and some of the delicacies of his native country, Austria. He uses carefully selected seasonal and organic ingredients in his lovingly created haute cuisine.
Open for lunch and dinner and with separate menus for each, you can lunch on tapas, a well-crafted sandwich or one of the Colón Classics: every day (except Wednesday when this restaurant is closed) there's a different classic plate, which you can have alone or combine with an appetizer or the day's soup and a dessert.
For dinner there's a tempting à la carte menu but save space for one of the desserts – because Austria is renowned for its delicious sweet treats and those from Dieter's kitchen are sure to impress. If you're not sweet-toothed, Colón also offers French cheese plates (quite rare in restaurants on Mallorca), with delicious accompaniments.
Accompany your meal with something from the amply stocked cellar of noble Spanish and international wines. The wine, the cuisine, the attentive service, and unique ambience make the Colón the perfect place for a memorable culinary experience.
Address details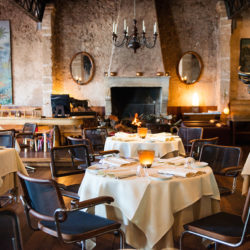 Restaurante Colón
Cristobal Colón 7, Portocolom