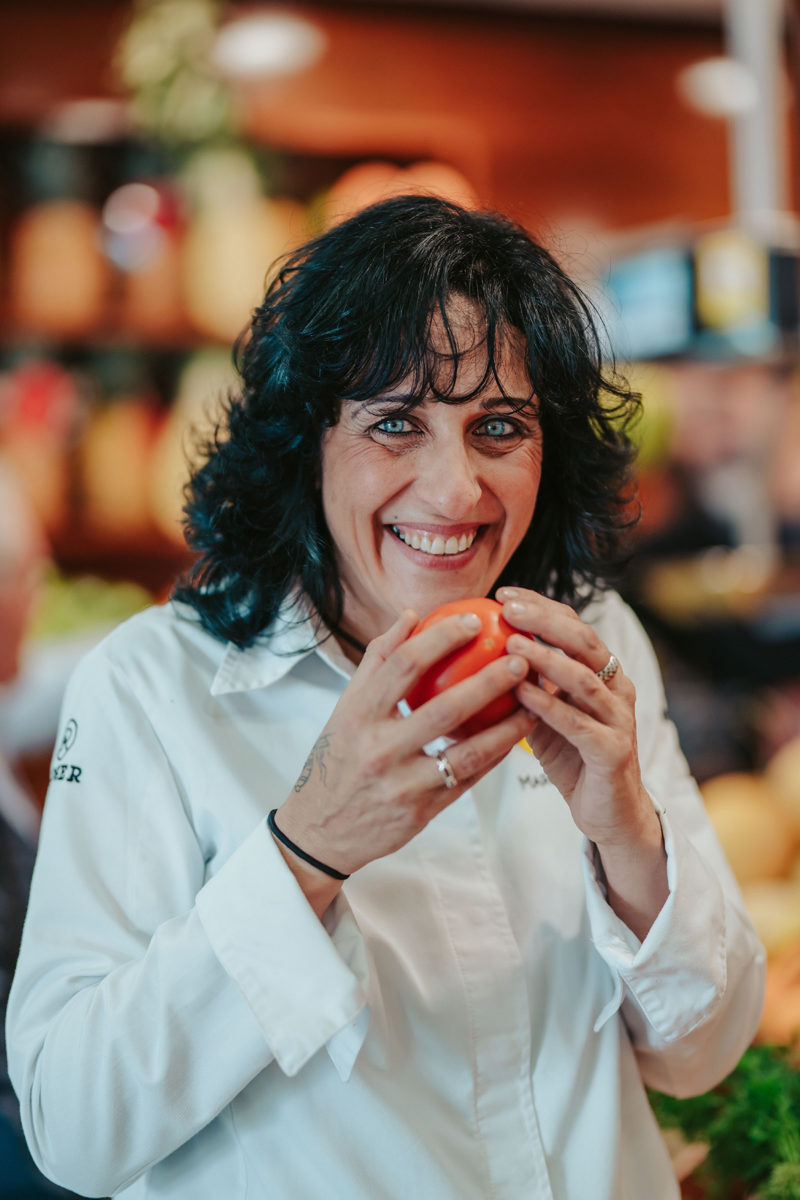 Owner and chef of her small but much acclaimed restaurant in the Tramuntana village of Mancor de la Vall, María Salinas is self-taught and passionate about cooking. And her particular passion for local produce and gastronomy has resulted in her various positions advocating and celebrating island cuisine, including ambassador for the direct-from-farm initiative Venda Directa.
What first inspired you to cook? Since I was a little girl I have always liked to cook, taste and experiment. I'm from a large family, and the house was always full of people, and there was always food around. And seeing how much people enjoyed it motivated me, and when I got divorced with very young children and was looking for work, I decided to train as a cook. And the rest is history.
Why is using local products important to you? What I value the most is the freshness of the product. And that can only be provided by the local and seasonal products. My responsibility as a cook who handles the food makes me seek out the best in the market.
What are your favourite ingredients native to Mallorca? I always use a lot of spices in my dishes such as Mallorcan spices, five spice, and Tap de Cortí paprika. They have become indispensable in my kitchen. They're always in any stew, that's when you use them the most.
How would you describe the restaurant scene on the island today? Today's scene is very lively. We've all been brought very much up to date, and there are so many renowned and recognised chefs on the island. We use and put Mallorcan cuisine at the forefront, and we care about meeting our customers' expectations.
Where is your favourite place to eat on the island? My favourite place is Ponderosa. It means a lot to me. Above all they offer excellence and professionalism in all areas. And then the location. Beach, sun and really good vibes.
Can you share your favourite simple Mallorcan recipe with us? My recipe… fried vegetables. All the vegetables we have in the fridge are fried in small cubes. Aubergines, peppers, onions, mushrooms, zucchini and potato and garlic. Then we mix everything in a frying pan. Add salt and pepper, chopped fennel and Tap de Cortí…yum!
Photos by Sara Savage
Address details
María Salinas
Carrer Major, 5, Mancor de la Vall