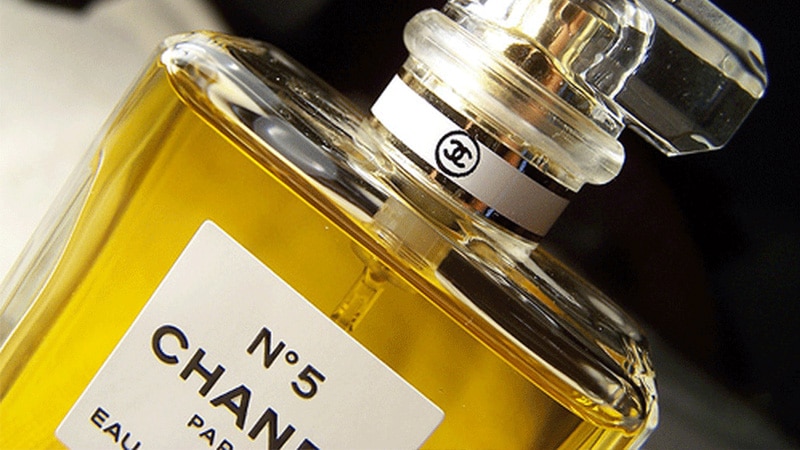 Chanel No. 5 is one of the most sold luxury perfumes in the world and was the first fragrance cultivated by Parisian couturier Coco Chanel in the 1920s. The scent was completely unique in a time when perfumes were made from single-scented flowers such as violets, gardenias and roses. Along with this timeless and elegant perfume, comes an interesting history that few people know.
The name comes from Coco's affinity to the number five, which became reinforced during her upbringing in a convent orphanage where numerology was of great importance. During the sampling of the perfume, she chose the fifth vial and decided not to change the name so that it would bring good luck.
I present my dress collections on the fifth of May, the fifth month of the year and so we will let this sample number five keep the name it has already, it will bring good luck.
The original bottles of No. 5 were exclusively sold to high-end clients through Chanel boutiques until it was later released into the international luxury goods market. When Chanel created the corporate entity, Parfums Chanel, with the Werthheimer brothers, who received 70% of the company shares, Coco removed herself from the business side of things. She later came to regret this decision and spent two decades trying to regain control of Parfums Chanel. During the Nazi occupation of France, she managed to regain partial ownership, as the Werthheimers were Jews and Jewish property was seized.
Coco Chanel was left with what sounds like a meagre 2% of all Chanel No. 5 sales, which was still enough to make her one of the world's richest women at the time. After the war, her collaboration with the enemy caused a scandal and in order to avoid intervention by the French police, she offered free Chanel No. 5 perfume from her original store in Paris. This step proved to be popular among sailors who brought the Parisian luxury perfume back to America with them and also protected her from French police.
With the help of glamorous movie stars such as Marilyn Monroe and Catherine Deneuve, Chanel No. 5 has managed to maintain the image of luxury and high-end sophistication throughout the century, with one bottle of Chanel No.5 sold every 55 seconds.