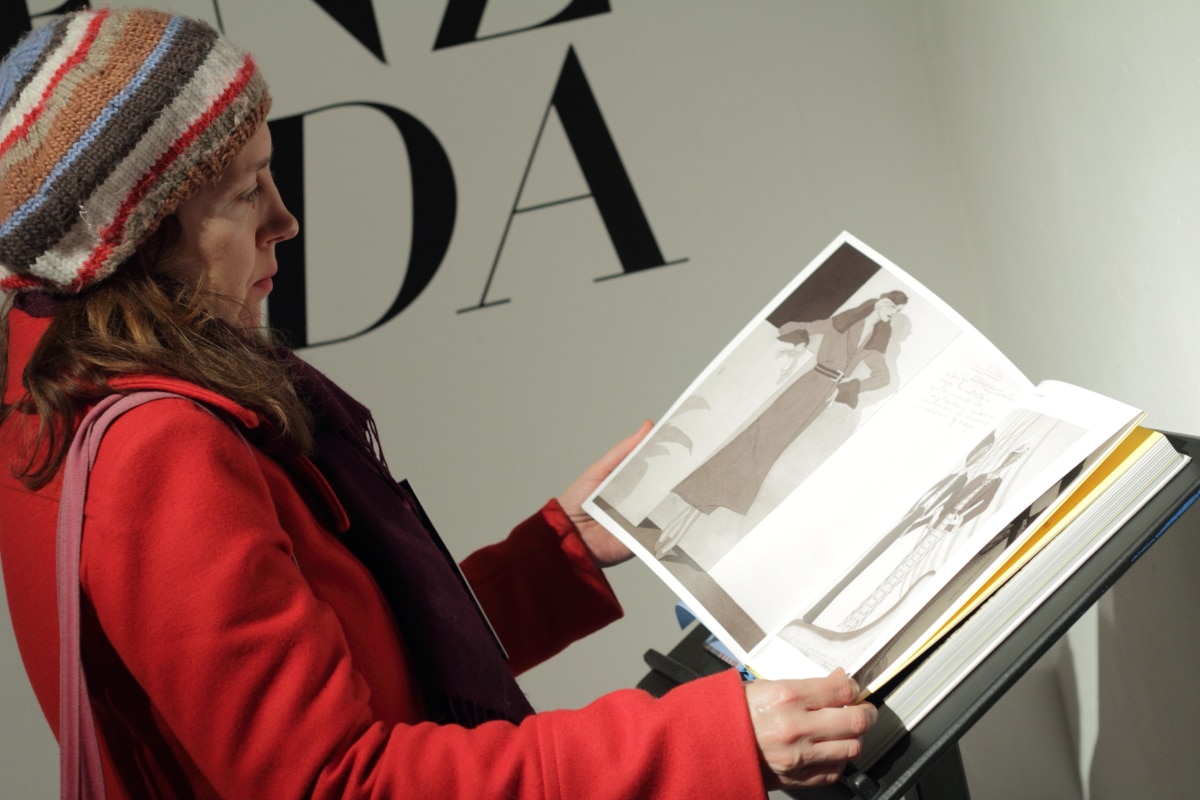 A crowd of most elegant people filled the Casal Solleric last Friday for the opening of Carlos Sáenz de Tejada exhibition.
Commissioned by Museo ABC and Casal Solleric, an astonishing selection of 200 superb fashion illustrations delighted the visitors.
A travel back to Paris, to the Roaring Twenties and early 30's. A whole revolution took place in fashion with Coco Chanel, Hermès and Elsa Schiaparelli, the Petite Robe Noir ( LBD ) being born, the androgynous look, trousers, metallic and shiny fabrics getting into every wardrobe.
Madeleine Vionnet and her bias binding is one of the main references, the world famous designer Jean Patou launches the first " maison " parfum with a humongous success, Lelong and Cadolle lingerie are must-haves. Coco Chanel designs sports outfits, the ladies start showing some flesh at the seaside.
Wardrobes are filled with wool suits for the morning, long satin dresses for night, small hats with feathers, fox stoles.
Borned in Tangier, 1897, Carlos Sáenz de Tejada precociously shows a natural talent for painting. Being raised in Oran, he is sent to Madrid in 1911 to live with his aunt and learn the language. In 1916 he was admitted at the Real Academia de Bellas Artes de San Fernando, being disciple of Joaquin Sorolla's. His master would request as an exercise during Christmas holidays a painting of a woman in a white tunic. Here started an interest in fashion.
In 1926 he moves to Paris and starts collaboration with Hachette.
Femina, Vogue, Jardins des Modes. Sketch in England, La Esfera and Elegancias in Spain. Each show by Patou, Paquin, Rochas or Hermès translated into an illustrated report sent from Paris to ABC and Blanco y Negro magazine and more often alongside an article by Thérèse Clemenceau, daughter of the French Prime Minister. As photography was not used in newspapers at that time, it was extremely important for both the fashion designers and clients to get these drawings in order to spread collections all over the world.
Launched in 1891, the ABC journal started publishing and keeping all the original illustrations made by their contributors. Nowadays, the Museo ABC has more than 200.000 drawings by 1.500 artists.
Part of this amazing material created between 1931 and 1936, shows from 8th February to 24th March at Casal Solleric in Palma de Mallorca. A unique occasion to enjoy the full validity of this illustrations of a decade. To stare at the wonderful, meticulous sketches with precious information on prints, the pantones shown with brush strokes of watercolor as done nowadays on overviews.
The whole attitude was captured as scenes, with dogs and cats introduced as homours touches. The furs come alive right in front of your eyes. As an observer, you pray you could be a part of this world of elegant surroundings.
For sure Mecha Izunza and Max Costa, the main characters of Arturo Pérez Reverte's novel " El tango de la Guardia Vieja " will come to your mind too. An age of joy and luxury that represents the key turning point in fashion.
" Now it is time to discover a great illustrator, as history has already recognized him as a painter. Paris, 30´s. We are talking about revolution. We are talking about fashion. We are talking about Chanel, Schiaparelli, Lanvin, Vionett … ".
The exhibition will run until the 24th of March 2013 – so don't miss it! It is simply amazing.
Casal Solleric,
Paseo del Borne, 27
Palma de Mallorca