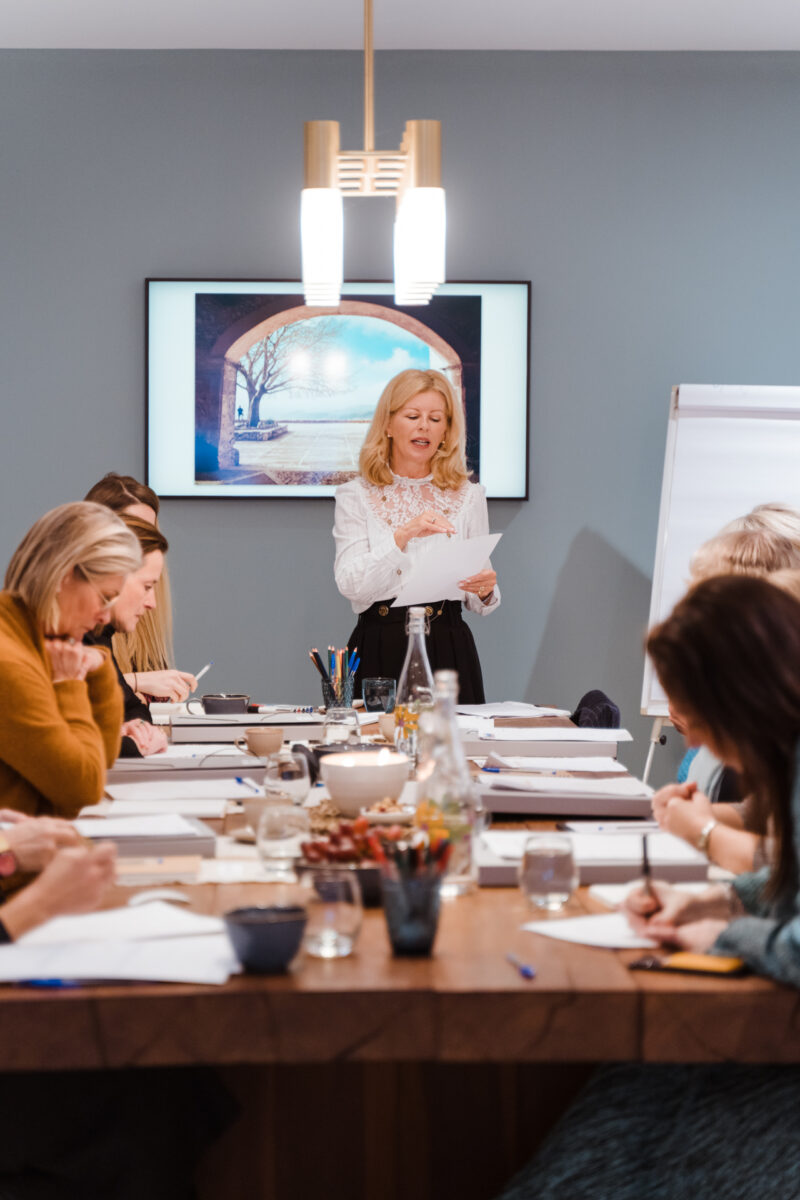 Are you in business for a while and still not reaching your full potential, particularly with marketing your services online? If so, this 3-day digital marketing and branding workshop is perfect for you.
This is no ordinary business workshop. This is going to be a learning experience that will kick-start the life you're dreaming of, perhaps for years! You are going to learn about the 3 fundamental ingredients of running a successful business today:
1. Build your personal or business brand to become a key person of influence in your sector.
2. Master the fundamentals of digital marketing.
3. Gain clarity on what is your greatest strength & how to embed it into your business.
This hc/ workshop can fast-track your growth and save you months, if not years, of trial and error. Helen has helped many entrepreneurs open the door to doing business in Mallorca and she can help you too.
Sign up to get more information
Is this workshop suitable for you?
This hc/ workshop is for those who have a burning desire to create a wholehearted life doing what they love while being based in Mallorca. This course is perfect for those who want to make a major life change, whether it is to finally take the necessary steps to set-up a business or want to take their business to the next level.
Regardless of your sector, succeeding as an entrepreneur in today's digital-driven environment means knowing how to build trust and authority in your personal or business brand, create meaningful connections with your audience and maximising on the endless possibilities of the digital era.
Service-based businesses
Whether you are a yoga instructor or a life coach, you will benefit from learning the necessary skills to connect with your target audience, and build trust and authority that will lead to attracting the right clientele for your services.
Creative businesses
If you are an artist or a designer you may be struggling to find the best marketing strategy for your product. This workshop will show you how to create your personal brand, gain more visibility online and to engage with your audience so it leads to product sales.
Take your business online
If you are used to finding your clients in a more traditional manner but realise that this needs to change, then this workshop will teach you the fundamentals of how to take your business online, build your audience and stay relevant in a changing economic climate.
This workshop is intensive and challenging. There are no magic formulas or guaranteed results. Creating a successful business requires courage, persistence, focus and determination. It means digging deep when things get tough and calling on all your inner resources to get you over the line.
The workshop location
Palma de Mallorca is a destination in its own right. Many say it's one of the most beautiful cities in the world and rightly so! Stroll along the waterfront or explore the narrow streets of the old town, enjoy tapas in one of the local bars or sip cocktails on a roof top, discover all that Palma has to offer you.
The venue
The hc/ Living & Business Lounge is a business and lifestyle hub in the heart of Palma. It has all the Mediterranean feeling for you to fully appreciate your island location.
Workshop Schedule
Wednesday: 9:00 – 18:00
Thursday: 9:00 – 18:00
Friday: 9:00 – 18:00
Registration process
To ensure this workshop is the right fit for your needs there will be a brief 15-minute chat prior to participant confirmation.
Payment Options
You can pay by debit or credit card.
Refund policy
Full refund up to 14 days before the course start date.
Find out more about Dr. Helen Cummins
Throughout Helen's 30-year business career she has provided business training and mentoring to countless business owners. Her area of expertise is in marketing, particularly digital marketing, and new business development for small businesses.
Since 2003, Helen has supported many business owners on Mallorca to grow to their full potential. Now you can take full advantage of her knowledge, insights and the key factors that can make your business a success on Mallorca.
For more information: www.helencummins.com/helen-cummins
Here's what you'll get
The primary goal of this workshop is to give you the tools and know-how to create a successful business in Mallorca. You will gain a greater understanding of the power of the digital era, enhance your knowledge on how to build an authentic personal or business brand and figure out how to connect profoundly with your audience so they become fans and ambassadors to enable your business growth. And most of all this workshop will help you overcome any blockages that are holding you back and unleash the power within you.
Testimonials from participants:
"I signed up for a digital marketing course, but it was life-changing! "
Marc Kuenzle, Casa Lima & The Big Table Studio
"I booked this workshop to gain marketing knowledge, but I got so much more. "
Brenda Irani, Simply Son Braho
"I leave the course refocused and with brand new tools to transform my business. Thank you so much. "
Peter Galvin, Hiking Holidays Mallorca
Sign up to get more information
Address details
hc/ Living & Business Lounge
Carrer del Jardí Botànic 2, Palma