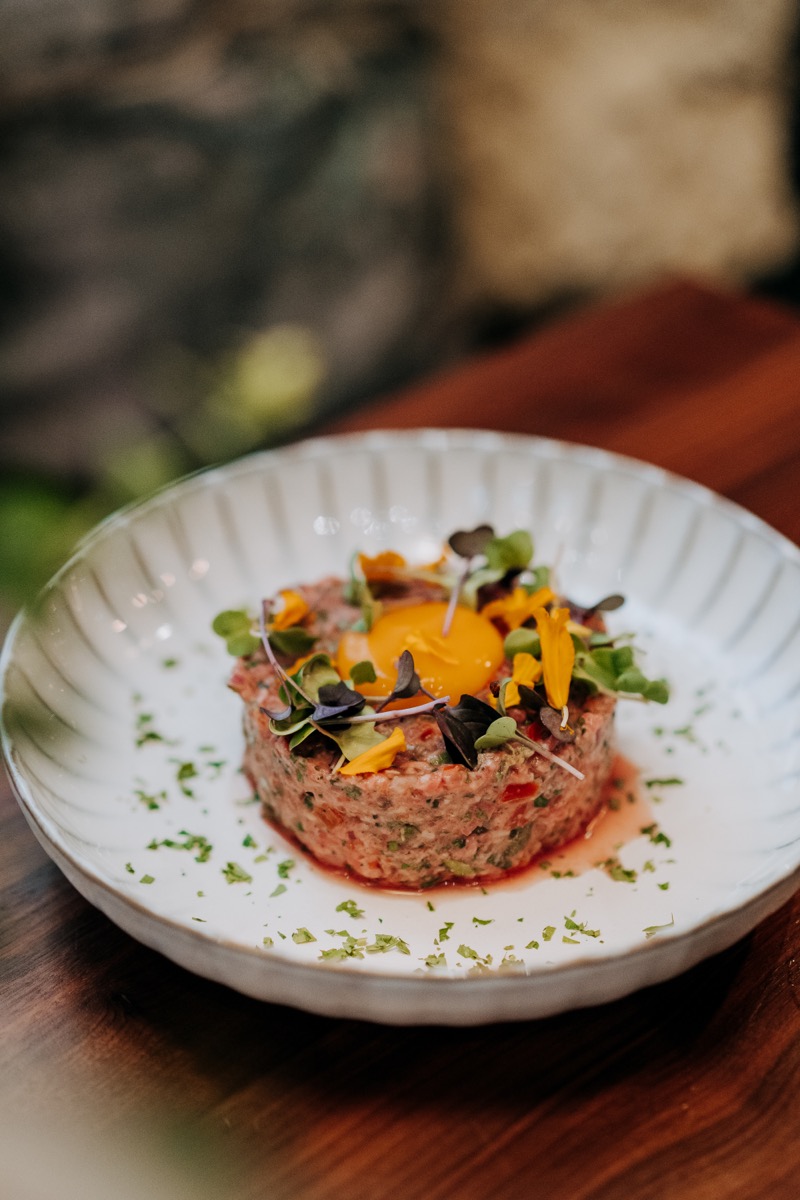 Rich in both history and nightlife, La Lonja is a charming and buzzing neighbourhood in Palma's old town, and a popular destination amongst city enthusiasts looking for boutique luxury. A stay in this barrio offers visitors a chance to experience the essence of both old and new Palma, exploring its historic setting and enjoying its proximity to the city's top shopping districts by day and its vibrant scene by night. Ocho Suites Palma encompasses all. The four-star boutique hotel is comprised of eight spacious suites within a sympathetically reformed traditional manor house dating back to 1890. Guests feel like they are entering their own private residence, with the addition of Le French Bistro by Ocho Kitchen which serves polished international cuisine with Nordic roots.
Homely sophistication and a refined bistro
The eight unique suites range from 46 m² to a luxurious 115 m² penthouse. Designer wallpaper featuring lush green palm leaves, glass chandeliers, original beams and wood floors transmit an attractive Mediterranean Nordic fusion. Pamper yourself with a private leisurely breakfast and savour the homely feeling of your room. Quality and comfort have been carefully considered, with organic cotton bedding by designer Mille Motti providing guests with the cosiest beds in Palma. To add to the home-away-from-home feeling, each suite has a sleek fully equipped kitchenette.
The hotel's bistro is much more than just a luxury add-on, it has become a popular dining destination in its own right. A passionate and enthusiastic teamwork from an open kitchen with a spectacular bar area, utilising top-quality local ingredients to create French classics to be relished alongside premium French and Mallorcan wines. A truly memorable, all-round experience.
Address details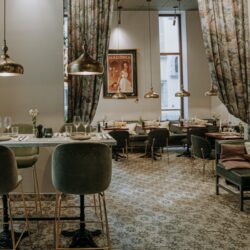 Ocho Suites & Kitchen
C/ del Mar 24, Palma