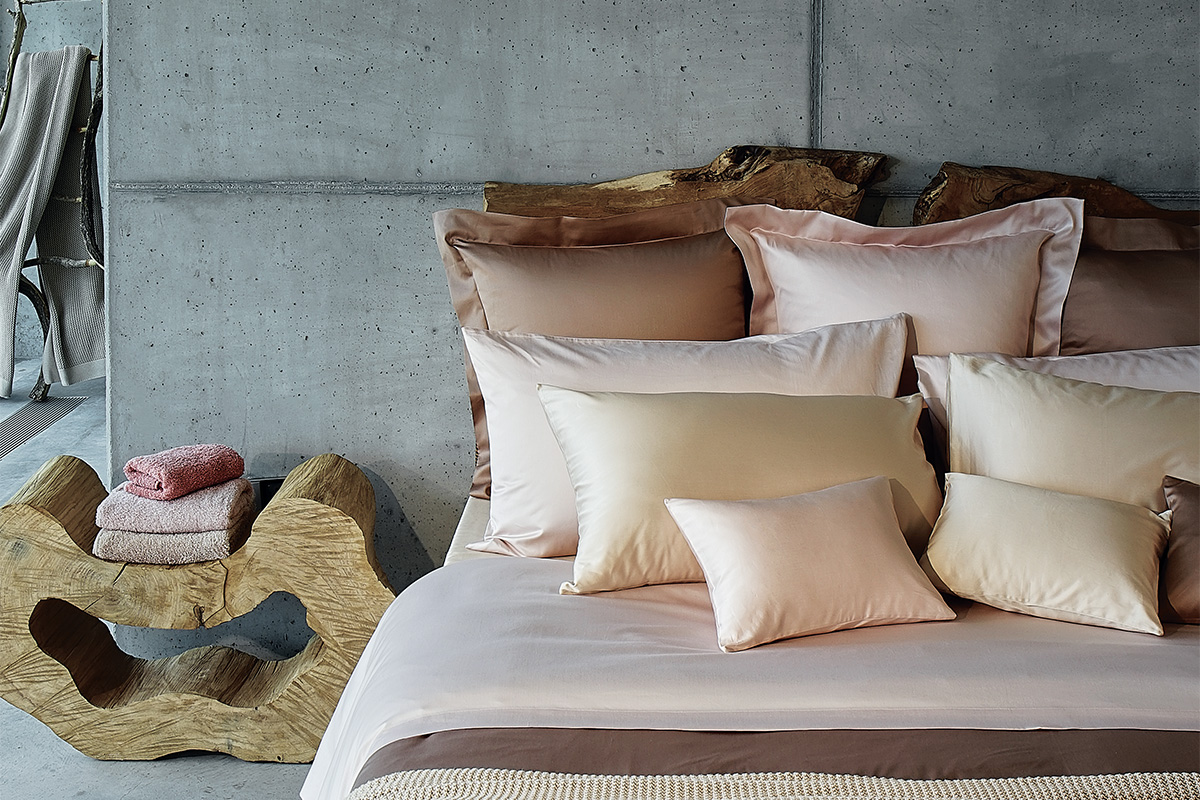 Meet Gwendolyn Frankefort and you're instantly struck by her elegance. Her rings are like precious heirlooms, her light scarf harks back to a time of delicate female demure and then there is her smile, which is a light to be around. She wouldn't look out of place walking the streets of Paris with her wire-haired Daschund, Pasha. However, Gwendolyn is not in Paris nor is she in her home city in Belgium. She is in Mallorca, loving the Mediterranean way of life and excited to start a new chapter.
Time to follow a new path
When Gwendolyn decided to leave her penthouse in Antwerp in 2016, she already knew Mallorca quite well. Long summers spent at her family's second home meant the Mediterranean lifestyle came easy. It was, however, those closest to her that were worried. "I remember travelling with 83kg of luggage, an empty key holder and my dog Pasha and just feeling so excited," she explains. "My friends and family said I was brave but I knew it was the right decision. It was a change in family circumstances that made me realise that I was ready for a new start," she says, now content after a difficult time.
A suitcase full of fabrics
After more than three decades in Belgium, the move to Mallorca felt easy. Although it was what Gwendolyn decided to bring with her that made the journey ahead unclear. Packed away in her suitcase were not just her personal belongings but a 25 year business history too. A bespoke home textiles service called GwendoLino, which for the best part of her life involved styling over 500 homes and yachts around the world. "I was apprehensive about moving my business here and accessing the local market, but wherever I go, GwendoLino is too," she says, adjusting her jacquard sleeve.
After getting help from local lawyer, Miguel Artigues Fiol, it wasn't long before Gwendolyn had a pretty furnished apartment, an office on La Rambla and GwendoLino transformed into a Spanish company. "For anyone moving here with a business my advice is get yourself a good lawyer – it makes or breaks moving a company from abroad," she says, having widely escaped a notorious load of paperwork. Now relieved the formalities are set up, Gwendolyn is ready to bring her personalised bed sheets, table linens and cushion covers to the luxury sector in Mallorca. With every embroidered stitch and cross, Gwendolyn infuses an elegance and know-how rarely found in today's interior scene. The only difference now is the Mediterranean twist. Where inspiration might have come from the cooler homes in Paris, London or Brussels, Gwendolyn now looks to the balmier climate for inspiration. "It's organic linens and much lighter textures," she says, flicking through her recent portfolio, where every home is styled as individual as its owner.
Text by Rosie Foot
Photos by Jonatan Barzola
Address details
First Luxury