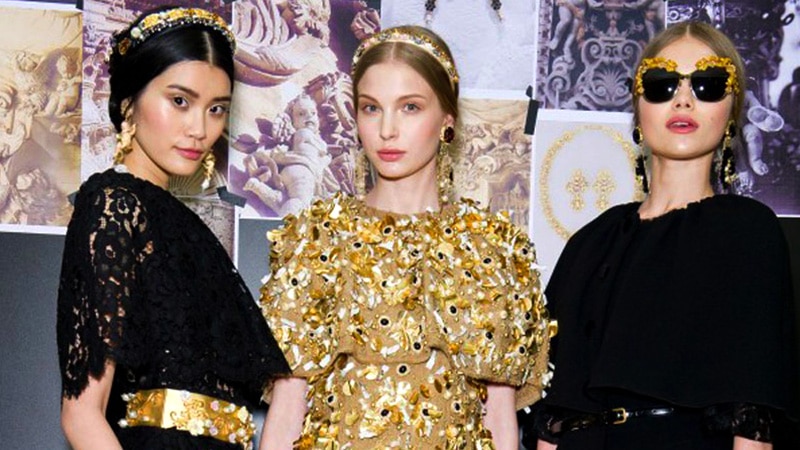 Right on time for the new season's fashion collections to kick off, we are in absolute fashion fever and have put together a list of our all-time favourite luxury fashion brands. So search no more, because we have it all in one place just for you. Enjoy the international catwalks right from the comfort of your home and be inspired by what the designers' new collections have to offer you this autumn.
Whatever the weather this autumn take inspiration from the past. Combine vintage pieces from your own wardrobe with a few new pieces and bold accessories and you will be good to go. Huge crystal necklaces, chunky heeled and square toe shoes are all in as well as the more feminine version of the ballerina high heel as seen in the Dior collection. Choose your handbags wisely with a combination of leather and fur bags being big this season with a strong influence from the '50s.
We love the return to brocade, oppulence and in your face luxury fabrics and accessories. Be bold and wear super chunky jewels – such as the ear-rings and sunglasses from Dolce & Gabbana and the embellished fabrics as seen at the Prada show. Go for a signature piece such as an over-sized coat and combine it with a long sleeve fitted dress in a bright colour or flora patterns for a right up-to-the moment look.
Luxury Fashion Brands We Love
We have put together a selection of our favorite luxury fashion brands for you: