The Arts Society (formerly NADFAS) is a prestigious non-profit established 50 years ago in London that has expanded throughout Europe, New Zealand, and Australia. There are 1.000 lectures by expert speakers who share their knowledge of the arts.
If you are interested in the arts and would like to be part of the fun and interesting society, please join Blevins Franks in supporting this exciting initiative to launch in the Balearic Islands. The first lecture was presented by accredited Anthony Russell, a cultural historian, writer, and artist.
Location: Mood Beach, Calvia from 7 pm to 9 pm
Followed by drinks and tapas. See the photos here.
Address details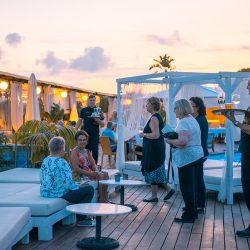 Blevins Franks
Gran vía des Castellet 1, Santa Ponsa