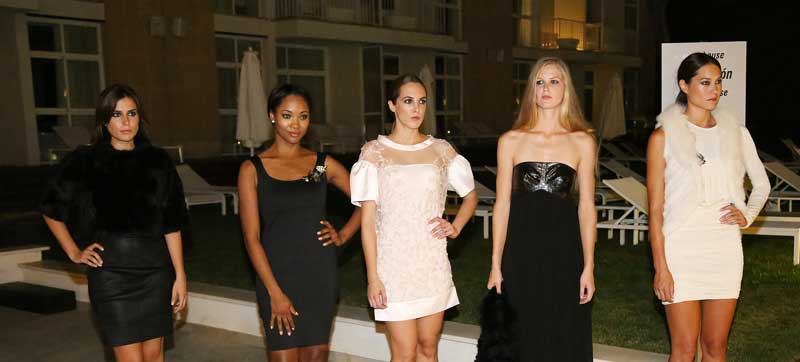 Beach house and Eventsforartlovers organized an event that brought together art and fashion and gourmet food.
Pep Guerrero, the mallorquin artist showcased his paintings whilst the fashion side of the evening was taken care of by Pinko Palma. Pinko created a catwalk in order to showcase their 32 different autumn winter styles that represent their 2013/14 collection.
Guests were able to enjoy a work of art in terms of gourmet food created by the chef at Beach house.
The festivities of the combinations of all the different elements meant that the infusion of art fashion and gourmet food lasted until the early hours of the morning.
Hotel Beach House
Avenida Notario Alemany, 1
07181
Calvià
Tel: 971 12 39 50