The first abcMallorca Business Lunch of the year will be held at Blue Nest Restaurant on Phillip Starck's marina at Port Adriano.
Mallorca's most established business community will once again gather to exchange ideas and share business insights. Everyone is invited to participate in the event which will take place on Friday 25th June at 1:30pm.
Guests will enjoy a three course meal and champagne on arrival. There will be plenty of opportunities to network as well as meet owner of abcMallorca Digital Media, Dr Helen Cummins. Those who are interested in collaborating with abcMallorca will also find Business Development Manager, Katia Guixá on hand to answer any questions.
Book your place today!
Address details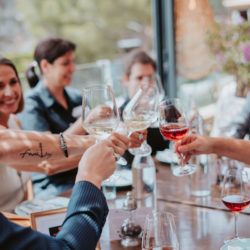 Blue Nest
Port Adriano, El Toro s/n, 07180 El Toro