Join Dr. Helen Cummins as she meets with Michael Sandberg, Co-Founder of Sandberg Estates, to talk about being raised in Mallorca and how his family-run company has become a leader of the real estate sector on the island.
If you're looking to buy a home in Mallorca, talk to Sandberg Estates today. Their extended knowledge of the property market and their professional and personalised approach will give you the support you need to transition to the island.
0:00 Meeting Michael Schwalbach
0:47 Growing up in Mallorca
2:45 How is school education in Mallorca?
3:30 The secret behind his success
5:15 A business built around family values
6:00 How has Sandberg Estates become a sector leader?
7:15 What makes their videos so special?
8:00 Their areas of speciality in Mallorca
8:57 Why Palma is one of the most desirable places to live
9:28 What does the island offer?
For more videos related to living in Mallorca, subscribe to the hc/ Youtube channel.
Address details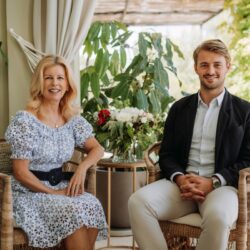 hc/ Mallorca Living & Business
C/ Jardí Botànic, 2, Palma