Celebrity Mallorca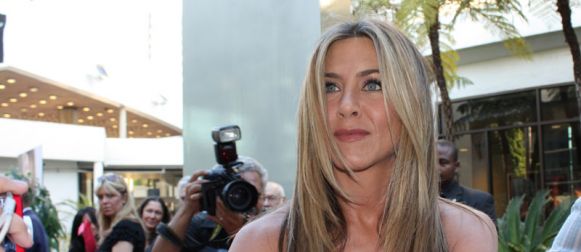 Prince Rainier and Princess Grace honeymooned here, Michael Doug­las courted Catherine Zeta-Jones on the island and Sharon and Kelly Os­bourne were thrown off a nudist beach for refusing to strip! For holi­days and second homes, it's a cele­brity favourite. Mallorca's glamour, lifestyle, natural beauty and culture appeal to Holly­wood's elite, like Tom Cruise, Jack Nicholson, and Jennifer Aniston. The growing list of high-profile stars coming here includes Goldie Hawn, Eva Longoria, Sting, Joan Collins, An­to­­nio Banderas and Melanie Griffiths. Many of the glamorous visitors opt for privacy, but you might spot a star soaking up the sun on the fine white sands of Es Trenc. To avoid the public eye, the glitterati also take to the water, cruising the dramatic coastline in search of a secluded bay.
The best place to spot a star's holiday home (afloat!) is the luxury marina Puerto Portals, where Paris Hilton goes to party and big names like Jim Carrey, Jenson Button and Bill Gates moor their gin-palaces along­side trendy VIP bars, prestigious restau­rants and designer shops. Rod Stewart rocks up on his yacht here and designer Valentino once hosted Gwyneth Paltrow on his yacht 'The Big Blue'. Julio Iglesias used to own an apartment with this exclusive postcode and, as one of the most popular haunts on the island for the elite, the chic Moorish-style Karma bar has been graced by Brad Pitt, and a host of famous regulars. Michelin-starred restaurant Tristán and luxu­rious St. Regis Mardavall hotel, favoured by The Rolling Stones and Jim Kerr from Simple Minds, are hotspots, while Wellies is the place to be seen sipping a cappuccino next to the King of Spain. Marivent Palace, the royal summer residence overlooking the bay of Palma, is the scene of many society parties. King Juan Carlos I and Queen Sophia welcomed US First Lady Michelle Obama and her daughter Sasha there last summer. Sea-loving Juan Carlos is often spied setting sail from the capi­tal's yacht club aboard his vessel, 'Fortuna'.
Renowned for its designer shops – inclu­ding top-name boutiques such as Hugo Boss, Cartier and Louis Vuitton – and sty­lish restaurants, Palma was recently named the best place to live in Spain. Shopped-'til-you've-dropped? For cool cocktails, head to one of the city's most extravagant watering holes. Behind heavy wooden doors in the heart of La Lonja is this opulent, not-to-be-missed hidden treasure: Bar Abaco is over-the-top lavish, often used as a decadent film set, and a potential place for celeb-spotting. British chef Marc Fosh at Palma's Simply Fosh has won a famous fan in Andrew Lloyd-Webber, who des­cribes Marc's cuisine as "up there with the best on the island".
Mallorca boasts no fewer than 35 five-star hotels, with the Jumeirah in Puerto Sóller (due to open March 2012) promising to provide the island's most luxurious accommo­dation. In the same group as the Burj Al Arab in Dubai, it's cost a whopping €150M, equating to one million euros per room, compared with the usual €300,000 for a 5-star hotel room!
Five-star hotels attract prestigious guests – such as Bill Clinton who, along with daughter Chelsea, stayed at the Hospes Maricel. In its 50 years, the Castillo Hotel Son Vida has welcomed Holly­wood legends including David Niven, Steve McQueen and Brigitte Bardot. Chaplin and Churchill stayed at the famous Hotel For­mentor and, in the '50s, so did Alec Guinness, Peter Ustinov, Ava Gardner, Fred Astaire and Ginger Rogers. Princess Diana holidayed at La Residencia – the Deià hotel formerly owned by Sir Richard Branson; Harrison Ford, George Lucas, and singer Robbie Williams have also stayed.
Many stars own island property, for a low-profile luxury life. Deià is desirable due to its tranquillity amid olive and orange groves. The rocky shoreline of the northwest coast offers solitude and beauty, with many isolated coves accessible only by sea. In his quest to be 'invisible', Steve McManaman, who married on the is-land, heads to his home on the Son Vida golf estate. An exclu­sive area of private villas and mansions in the hills above Palma, with panoramic views, it's Mallorca's answer to 'Beverley Hills'. Politician-turned-author, Jeffrey Archer bought a plot of land in a quiet area with sea views near Palma, to build a property where he could write undis­turbed. Michael Douglas formerly owned a cultural centre here and worked alongside the Balearic govern­ment as a tou­rism ambassador. The 'S'Estaca' estate near Valldemossa has been his island home for many years: "Mallorca has always been a ma­gical place for us," he tells me. "The breathtaking landscapes; the spirit, warmth and generosity of the local people, place Mallorca high on my list of places to spend time. I come for the culture and simplicity of the lifestyle."
The island's best golf courses attract many celebs who play, such as Claudia Schiffer: "Mallorca's the most beautiful place," she says. "It's idyllic, romantic and peaceful with an ama­zing coastline, wild mountain land­scapes, friendly people and excellent food. Every time I visit, it becomes a special memory for me." Although Claudia sold her hilltop estate in Camp de Mar, she still visits Mallorca regularly. Mallorca's fair­ways, such as the stunningly scenic Real Golf de Bendinat, are very much fair play when it comes to stars practising their swing.
Everyone from Boris Becker to David Beckham to Jack Nicholson has been spotted teeing-off on the island's champion­ship courses. Even Lluc­major could soon attract celebs: Plans are afoot for an exciting development for Formula 1 fans: a brand new racing circuit called Circuit Illes Balears. Speculation is rife following Bernie Ecclestone's recent visit and meeting with the town's mayor. There are questions over the financing but, if it takes off, we'll be seeing Sebas­tian Vettel, Lewis Hamilton and Fernando Alonso.
It's a six-week celebrity season here and all goes quiet at the end of August, so don those star-spotting shades now; you never know who you might see in Mallorca …